On Sunday, Nals calls for climbers with rain as a threat

The 19th edition of Marlene Südtirol Sunshine Race – Internazionali d'Italia Series stage 2 – calls for a top level race. Predictions put French Tempier, Ukranian Belomoina and local Italian champions Kerschbaumer and Lechner at the top of the list, but rain might shift their ground

The cross country spring is on and Marlene Südtirol Sunshine Race is back again to test the athletes aiming to shine on the biggest stages of the Olympic MTB discipline. On Sunday, 14th April the Hors Categorie race organized by Sunshine Racers Nals starts its 19th edition with a quality-loaded field of bikers, set to make the Internazionali d'Italia Series stage 2 exciting and uncertain.
The long "Hill of the Nightingale" will test the skills of the best climbers, however the downhill on the wood roots towards Nals center could make the difference like never before: in fact, on Sunday rain might change the game, even if the weather forecasts are getting more optimistic as hours go by.

The last soaked race in Nals was in 2002, and it was won by Martino Fruet (Lapierre-Trentino-Alè) who on Sunday will amazingly be at the start with #71 and his 41-years enthusiasm.

However, this time the favourite athletes in the paddock are Stephane Tempier (Bianchi Countervail) and Maxime Marotte (Cannondale Factory Racing) among men, while 2018 winner Sina Frei (Ghost Factory Racing) and former European champion Yana Belomoina (CST Bandd Safang) among women.

Moreover, the two Italian champions Gerhard Kerschbaumer (Torpado-Ursus) and Eva Lechner (Torpado-Südtirol) will also be in the number of the riders to watch, while racing in their homeland. Kerschbaumer will have the honor to compete with #1 in front of the local fans, and has all what it takes to own the Hill of the Nightingale. Eva Lechner saw a possible success in Andora during Internazionali d'Italia première fade away for a puncture, so she will try to do her best to make up for it in front while racing in front of her friends after a three-year break, just 10 km from her home in Eppan. Also Greta Seiwald (Santa Cruz – FSA), who is feeling very good in this season and Eva-Maria Gatscher, the Sunshine Racers Nals organizing team representative, join the local South-Tyrolean patrol.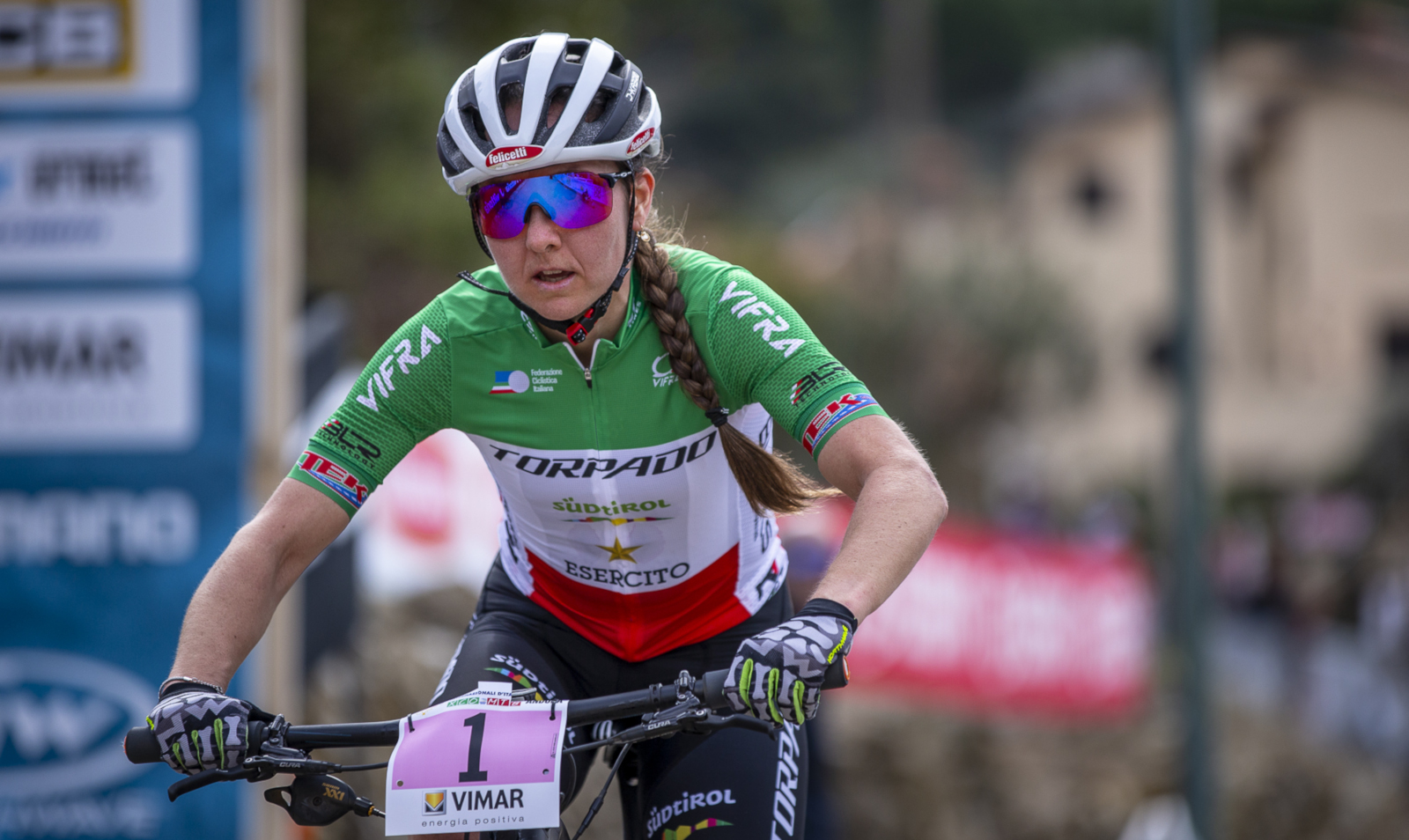 Thus, all outcomes are possibile. As far as Men's category is concerned, Luca Braidot (CS Carabinieri) and Manuel Fumic (Cannondale Factory Racing), who won twice in South Tyrol, and Jordan Sarrou (Absolut Absalon) will also be in the discussion, whereas Women's category lines up the likes of Anne Tauber (CST Bandd Safang), Elisabeth Brandau (Radon-Ebe), Linda Indergand and Karla Stepanova (Superior XC) and the Ghost Factory Racing Team competing athletes Barbara Benkò, Anne Terpstra and Marika Tovo.

"The starting list is combative and tough - Stephane Tempier confirmed – but legs work properly and last week success in Haimling makes me feel confident. I know Nals track very well and I like it a lot. Yet, we have never raced on wet here recently, so rain could change the game."

"The track is perfect," Luca Braidot added after his recon "this is why I think that rain and mud won't incluence the race, Of course, the roots of the long downhill towards Nals would get more challenging. This year, for the first time after several years, I am feeling good ahead of this race: whether sun or rain, I wish to seize it".

In the meantime, on Saturday Nals was the stage of the traditional technical competition for Cadets and Rookies, which features a special combined classification with Sunday's results.

Tomorrow's schedule – on Sunday – starts with Women's Cadets and Rookies at 8.30 CET, then continues with Men's Cadets (9.15 CET), Men's Rookies (10.00 CET), Men's Junior (11.15 CET), Women's Open and Juniores (13.00 CET) and Men's Open (15.00 CET).
Nals (Italy), April 13th, 2019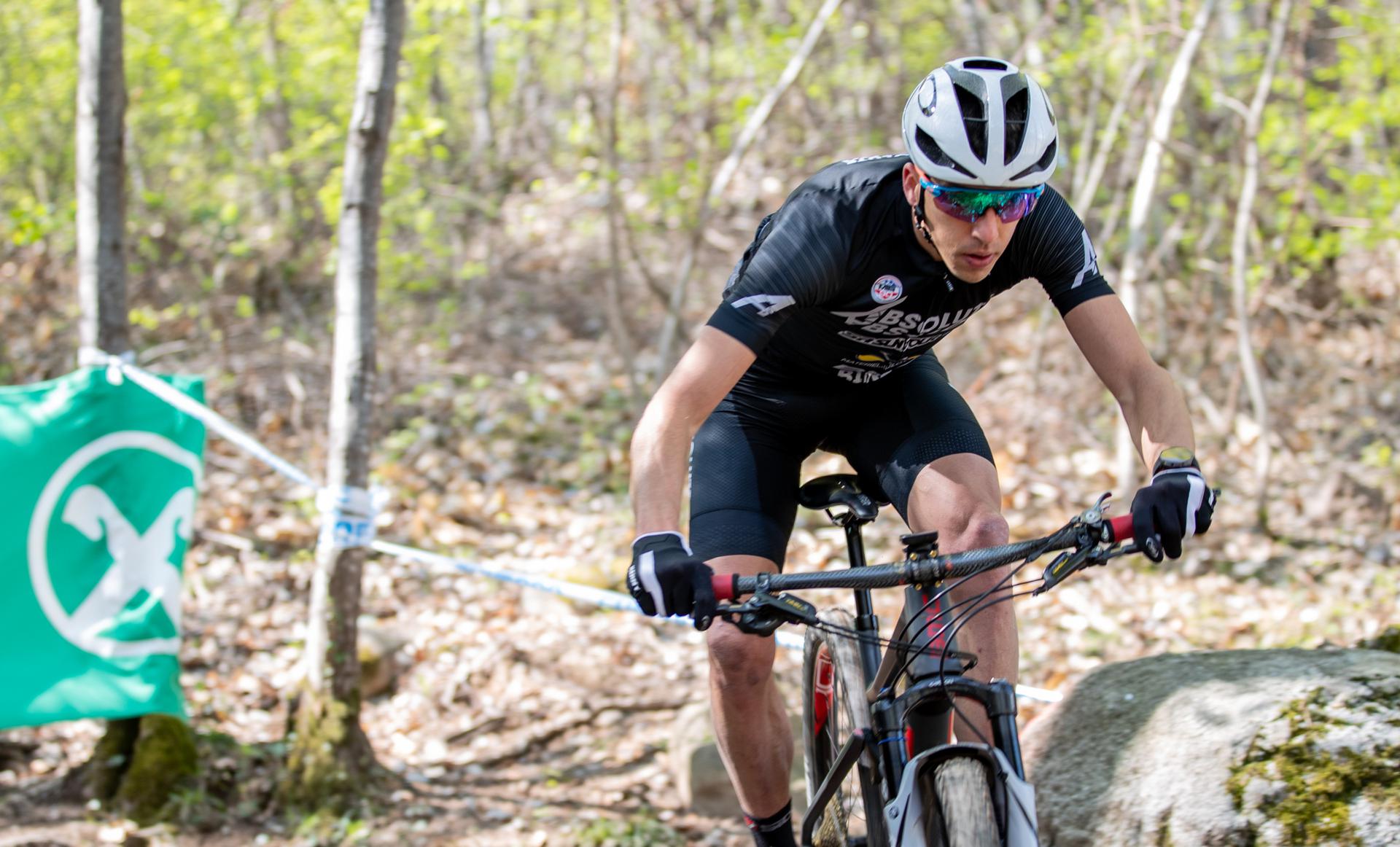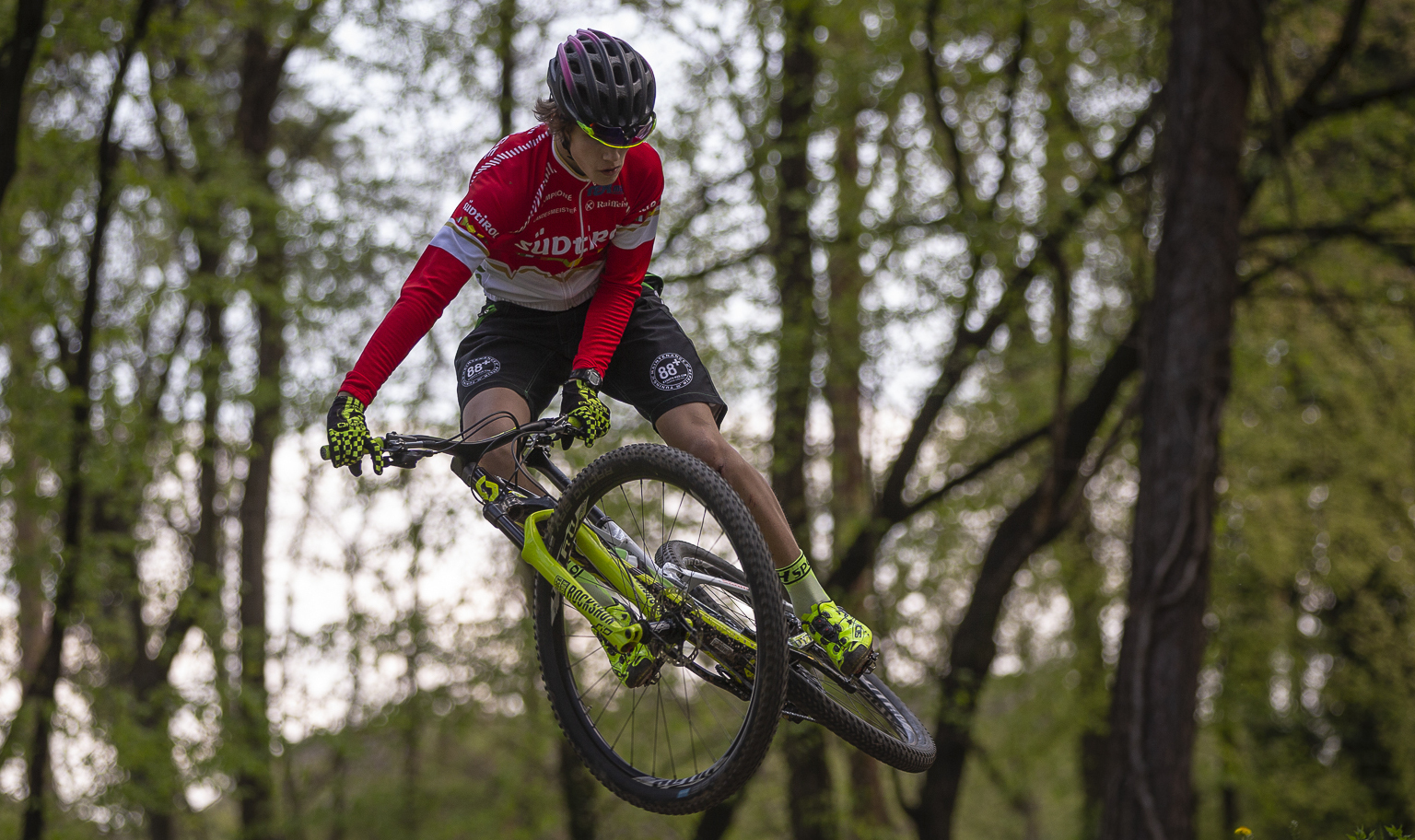 PHOTOS 1) Manuel Fumic's warm up at 2019 Marlene Südtirol Sunshine Race (Credits: Michele Mondini); 2) The Italian National Champion Eva Lechner will face her home race in Nals (Credits: Mario Pierguidi); 3) Jordan Sarrou in action in the warm up in view of the tomorrow's Men Open race (Credits: Michele Mondini); 4) A moment of the technical competition in Nals - (Credits: Mario Pierguidi). Free usage granted with credits. Click on the images to download.